Jenna & Gabriel // A Holiday Infused Nordic Wedding
Meeting Jenna and Gabriel for coffee before their wedding was a charming experience. While we all were conversing, Jenna and Gabriel treated each other with an incredibly amicable warmth, like a high school couple falling in love for the very first time. Jenna is a Gustie as well, and we bonded over our fondness for photography.
Jenna and Gabriel got ready at The Renaissance Hotel, a grandiose hotel in the center of Downtown Minneapolis. Once Jenna was adorned with her floral crown and their first look, Gabriel mentioned that the Renaissance Hotel has a Great Hall, generally containing a giant Christmas tree around the Holidays. I knew that we had to find it. After passing through antique halls, we came across the marble Great Hall. And there it was, the famed Christmas tree. Unfortunately, it was turned off (it was four days after Christmas). My heart became incredibly set on taking photos of Jenna and Gabriel with the tree lit up, and I knew we were on a time crunch. So, we asked the manager of the hotel if he would be okay if we turned on the tree. The gracious man said it was no problem, and told us to return to the Great Hall in a few minutes. When came back to the Great Hall, Jenna, Gabriel, and I were ecstatic. The Christmas tree was more dazzling and magnificent than we imagined. Once we started taking photos, I asked Jenna and Gabriel if they were comfortable with pushing back the schedule to take a significant number of photos in front of the Christmas tree. I remember Gabriel cocked his head like a puppy, with both of them smiling, looked at me said "Of course. We can stay here as long as you like."
Look below, see for yourself what I am referring to when I talk about the way they look at each other. Their love is mesmerizing, gentle, and splendid. Their wedding was a small and intimate affair, and we danced our hearts out. Oh yes, I joined in on the fun, with my intense dancing leading me to throw out my back. The colors of downtown Minneapolis lit up the windows and colored the rustic brick of Day Block. I would not have had it any other way.
-B
Bryden Giving Photographer, Minnesota, Destination Wedding Photographer, Christmas, Nordic, Holidays, Saint Paul, Wedding Photographer, Twin Cities
Bryden Giving Photographer, Minnesota, Destination Wedding Photographer, Christmas, Nordic, Holidays, Saint Paul, Wedding Photographer, Twin Cities
Bryden Giving Photographer, Minnesota, Destination Wedding Photographer, Christmas, Nordic, Holidays, Saint Paul, Wedding Photographer, Twin Cities
Bryden Giving Photographer, Minnesota, Destination Wedding Photographer, Christmas, Nordic, Holidays, Saint Paul, Wedding Photographer, Twin Cities
Bryden Giving Photographer, Minnesota, Destination Wedding Photographer, Christmas, Nordic, Holidays, Saint Paul, Wedding Photographer, Twin Cities
Bryden Giving Photographer, Minnesota, Destination Wedding Photographer, Christmas, Nordic, Holidays, Saint Paul, Wedding Photographer, Twin Cities
Bryden Giving Photographer, Minnesota, Destination Wedding Photographer, Christmas, Nordic, Holidays, Saint Paul, Wedding Photographer, Twin Cities
Bryden Giving Photographer, Minnesota, Destination Wedding Photographer, Christmas, Nordic, Holidays, Saint Paul, Wedding Photographer, Twin Cities
Bryden Giving Photographer, Minnesota, Destination Wedding Photographer, Christmas, Nordic, Holidays, Saint Paul, Wedding Photographer, Twin Cities
Bryden Giving Photographer, Minnesota, Destination Wedding Photographer, Christmas, Nordic, Holidays, Saint Paul, Wedding Photographer, Twin Cities
Bryden Giving Photographer, Minnesota, Destination Wedding Photographer, Christmas, Nordic, Holidays, Saint Paul, Wedding Photographer, Twin Cities
Bryden Giving Photographer, Minnesota, Destination Wedding Photographer, Christmas, Nordic, Holidays, Saint Paul, Wedding Photographer, Twin Cities
Bryden Giving Photographer, Minnesota, Destination Wedding Photographer, Christmas, Nordic, Holidays, Saint Paul, Wedding Photographer, Twin Cities
Bryden Giving Photographer, Minnesota, Destination Wedding Photographer, Christmas, Nordic, Holidays, Saint Paul, Wedding Photographer, Twin Cities
Bryden Giving Photographer, Minnesota, Destination Wedding Photographer, Christmas, Nordic, Holidays, Saint Paul, Wedding Photographer, Twin Cities
Bryden Giving Photographer, Minnesota, Destination Wedding Photographer, Christmas, Nordic, Holidays, Saint Paul, Wedding Photographer, Twin Cities
Bryden Giving Photographer, Minnesota, Destination Wedding Photographer, Christmas, Nordic, Holidays, Saint Paul, Wedding Photographer, Twin Cities
Bryden Giving Photographer, Minnesota, Destination Wedding Photographer, Christmas, Nordic, Holidays, Saint Paul, Wedding Photographer, Twin Cities
Bryden Giving Photographer, Minnesota, Destination Wedding Photographer, Christmas, Nordic, Holidays, Saint Paul, Wedding Photographer, Twin Cities
Bryden Giving Photographer, Minnesota, Destination Wedding Photographer, Christmas, Nordic, Holidays, Saint Paul, Wedding Photographer, Twin Cities
Bryden Giving Photographer, Minnesota, Destination Wedding Photographer, Christmas, Nordic, Holidays, Saint Paul, Wedding Photographer, Twin Cities
Bryden Giving Photographer, Minnesota, Destination Wedding Photographer, Christmas, Nordic, Holidays, Saint Paul, Wedding Photographer, Twin Cities
Bryden Giving Photographer, Minnesota, Destination Wedding Photographer, Christmas, Nordic, Holidays, Saint Paul, Wedding Photographer, Twin Cities
Bryden Giving Photographer, Minnesota, Destination Wedding Photographer, Christmas, Nordic, Holidays, Saint Paul, Wedding Photographer, Twin Cities
Bryden Giving Photographer, Minnesota, Destination Wedding Photographer, Christmas, Nordic, Holidays, Saint Paul, Wedding Photographer, Twin Cities
Bryden Giving Photographer, Minnesota, Destination Wedding Photographer, Christmas, Nordic, Holidays, Saint Paul, Wedding Photographer, Twin Cities
Bryden Giving Photographer, Minnesota, Destination Wedding Photographer, Christmas, Nordic, Holidays, Saint Paul, Wedding Photographer, Twin Cities
Bryden Giving Photographer, Minnesota, Destination Wedding Photographer, Christmas, Nordic, Holidays, Saint Paul, Wedding Photographer, Twin Cities
Bryden Giving Photographer, Minnesota, Destination Wedding Photographer, Christmas, Nordic, Holidays, Saint Paul, Wedding Photographer, Twin Cities
Bryden Giving Photographer, Minnesota, Destination Wedding Photographer, Christmas, Nordic, Holidays, Saint Paul, Wedding Photographer, Twin Cities
Bryden Giving Photographer, Minnesota, Destination Wedding Photographer, Christmas, Nordic, Holidays, Saint Paul, Wedding Photographer, Twin Cities
Bryden Giving Photographer, Minnesota, Destination Wedding Photographer, Christmas, Nordic, Holidays, Saint Paul, Wedding Photographer, Twin Cities
Bryden Giving Photographer, Minnesota, Destination Wedding Photographer, Christmas, Nordic, Holidays, Saint Paul, Wedding Photographer, Twin Cities
Bryden Giving Photographer, Minnesota, Destination Wedding Photographer, Christmas, Nordic, Holidays, Saint Paul, Wedding Photographer, Twin Cities
Bryden Giving Photographer, Minnesota, Destination Wedding Photographer, Christmas, Nordic, Holidays, Saint Paul, Wedding Photographer, Twin Cities
Bryden Giving Photographer, Minnesota, Destination Wedding Photographer, Christmas, Nordic, Holidays, Saint Paul, Wedding Photographer, Twin Cities
Bryden Giving Photographer, Minnesota, Destination Wedding Photographer, Christmas, Nordic, Holidays, Saint Paul, Wedding Photographer, Twin Cities
Bryden Giving Photographer, Minnesota, Destination Wedding Photographer, Christmas, Nordic, Holidays, Saint Paul, Wedding Photographer, Twin Cities
Bryden Giving Photographer, Minnesota, Destination Wedding Photographer, Christmas, Nordic, Holidays, Saint Paul, Wedding Photographer, Twin Cities
Bryden Giving Photographer, Minnesota, Destination Wedding Photographer, Christmas, Nordic, Holidays, Saint Paul, Wedding Photographer, Twin Cities
Bryden Giving Photographer, Minnesota, Destination Wedding Photographer, Christmas, Nordic, Holidays, Saint Paul, Wedding Photographer, Twin Cities
Bryden Giving Photographer, Minnesota, Destination Wedding Photographer, Christmas, Nordic, Holidays, Saint Paul, Wedding Photographer, Twin Cities
Bryden Giving Photographer, Minnesota, Destination Wedding Photographer, Christmas, Nordic, Holidays, Saint Paul, Wedding Photographer, Twin Cities
Bryden Giving Photographer, Minnesota, Destination Wedding Photographer, Christmas, Nordic, Holidays, Saint Paul, Wedding Photographer, Twin Cities
Bryden Giving Photographer, Minnesota, Destination Wedding Photographer, Christmas, Nordic, Holidays, Saint Paul, Wedding Photographer, Twin Cities
Bryden Giving Photographer, Minnesota, Destination Wedding Photographer, Christmas, Nordic, Holidays, Saint Paul, Wedding Photographer, Twin Cities
Bryden Giving Photographer, Minnesota, Destination Wedding Photographer, Christmas, Nordic, Holidays, Saint Paul, Wedding Photographer, Twin Cities
Bryden Giving Photographer, Minnesota, Destination Wedding Photographer, Christmas, Nordic, Holidays, Saint Paul, Wedding Photographer, Twin Cities
Bryden Giving Photographer, Minnesota, Destination Wedding Photographer, Christmas, Nordic, Holidays, Saint Paul, Wedding Photographer, Twin Cities
Bryden Giving Photographer, Minnesota, Destination Wedding Photographer, Christmas, Nordic, Holidays, Saint Paul, Wedding Photographer, Twin Cities
Bryden Giving Photographer, Minnesota, Destination Wedding Photographer, Christmas, Nordic, Holidays, Saint Paul, Wedding Photographer, Twin Cities
Bryden Giving Photographer, Minnesota, Destination Wedding Photographer, Christmas, Nordic, Holidays, Saint Paul, Wedding Photographer, Twin Cities
Bryden Giving Photographer, Minnesota, Destination Wedding Photographer, Christmas, Nordic, Holidays, Saint Paul, Wedding Photographer, Twin Cities
Bryden Giving Photographer, Minnesota, Destination Wedding Photographer, Christmas, Nordic, Holidays, Saint Paul, Wedding Photographer, Twin Cities
Bryden Giving Photographer, Minnesota, Destination Wedding Photographer, Christmas, Nordic, Holidays, Saint Paul, Wedding Photographer, Twin Cities
Bryden Giving Photographer, Minnesota, Destination Wedding Photographer, Christmas, Nordic, Holidays, Saint Paul, Wedding Photographer, Twin Cities
Bryden Giving Photographer, Minnesota, Destination Wedding Photographer, Christmas, Nordic, Holidays, Saint Paul, Wedding Photographer, Twin Cities
Bryden Giving Photographer, Minnesota, Destination Wedding Photographer, Christmas, Nordic, Holidays, Saint Paul, Wedding Photographer, Twin Cities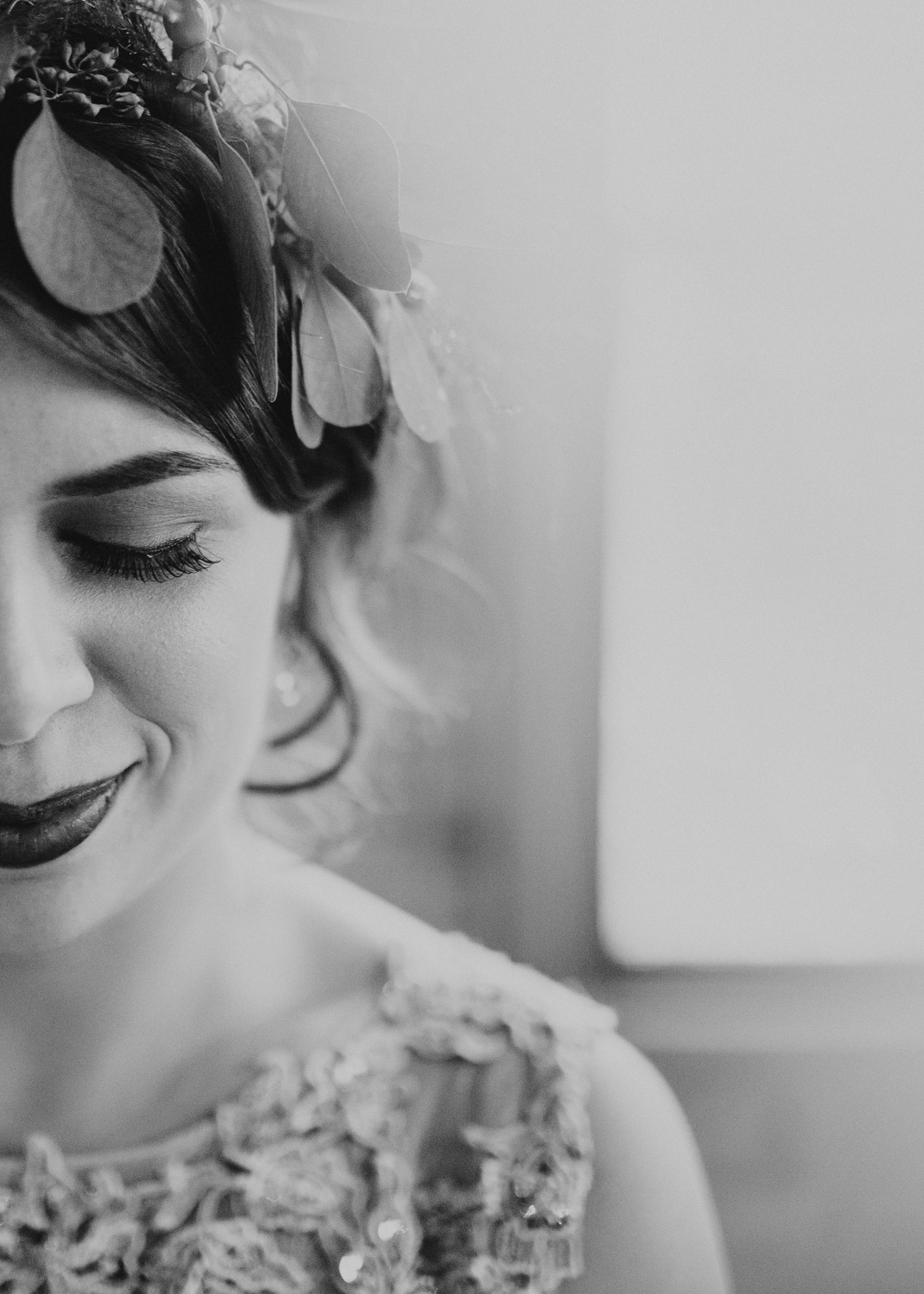 Bryden Giving Photographer, Minnesota, Destination Wedding Photographer, Christmas, Nordic, Holidays, Saint Paul, Wedding Photographer, Twin Cities
Bryden Giving Photographer, Minnesota, Destination Wedding Photographer, Christmas, Nordic, Holidays, Saint Paul, Wedding Photographer, Twin Cities
Bryden Giving Photographer, Minnesota, Destination Wedding Photographer, Christmas, Nordic, Holidays, Saint Paul, Wedding Photographer, Twin Cities
Bryden Giving Photographer, Minnesota, Destination Wedding Photographer, Christmas, Nordic, Holidays, Saint Paul, Wedding Photographer, Twin Cities
Bryden Giving Photographer, Minnesota, Destination Wedding Photographer, Christmas, Nordic, Holidays, Saint Paul, Wedding Photographer, Twin Cities
Bryden Giving Photographer, Minnesota, Destination Wedding Photographer, Christmas, Nordic, Holidays, Saint Paul, Wedding Photographer, Twin Cities
Bryden Giving Photographer, Minnesota, Destination Wedding Photographer, Christmas, Nordic, Holidays, Saint Paul, Wedding Photographer, Twin Cities
Bryden Giving Photographer, Minnesota, Destination Wedding Photographer, Christmas, Nordic, Holidays, Saint Paul, Wedding Photographer, Twin Cities
Bryden Giving Photographer, Minnesota, Destination Wedding Photographer, Christmas, Nordic, Holidays, Saint Paul, Wedding Photographer, Twin Cities
Bryden Giving Photographer, Minnesota, Destination Wedding Photographer, Christmas, Nordic, Holidays, Saint Paul, Wedding Photographer, Twin Cities
Bryden Giving Photographer, Minnesota, Destination Wedding Photographer, Christmas, Nordic, Holidays, Saint Paul, Wedding Photographer, Twin Cities
Bryden Giving Photographer, Minnesota, Destination Wedding Photographer, Christmas, Nordic, Holidays, Saint Paul, Wedding Photographer, Twin Cities
Bryden Giving Photographer, Minnesota, Destination Wedding Photographer, Christmas, Nordic, Holidays, Saint Paul, Wedding Photographer, Twin Cities
Bryden Giving Photographer, Minnesota, Destination Wedding Photographer, Christmas, Nordic, Holidays, Saint Paul, Wedding Photographer, Twin Cities
Bryden Giving Photographer, Minnesota, Destination Wedding Photographer, Christmas, Nordic, Holidays, Saint Paul, Wedding Photographer, Twin Cities
Bryden Giving Photographer, Minnesota, Destination Wedding Photographer, Christmas, Nordic, Holidays, Saint Paul, Wedding Photographer, Twin Cities
Bryden Giving Photographer, Minnesota, Destination Wedding Photographer, Christmas, Nordic, Holidays, Saint Paul, Wedding Photographer, Twin Cities
Bryden Giving Photographer, Minnesota, Destination Wedding Photographer, Christmas, Nordic, Holidays, Saint Paul, Wedding Photographer, Twin Cities
Bryden Giving Photographer, Minnesota, Destination Wedding Photographer, Christmas, Nordic, Holidays, Saint Paul, Wedding Photographer, Twin Cities
Bryden Giving Photographer, Minnesota, Destination Wedding Photographer, Christmas, Nordic, Holidays, Saint Paul, Wedding Photographer, Twin Cities
Bryden Giving Photographer, Minnesota, Destination Wedding Photographer, Christmas, Nordic, Holidays, Saint Paul, Wedding Photographer, Twin Cities
Bryden Giving Photographer, Minnesota, Destination Wedding Photographer, Christmas, Nordic, Holidays, Saint Paul, Wedding Photographer, Twin Cities
Bryden Giving Photographer, Minnesota, Destination Wedding Photographer, Christmas, Nordic, Holidays, Saint Paul, Wedding Photographer, Twin Cities
Bryden Giving Photographer, Minnesota, Destination Wedding Photographer, Christmas, Nordic, Holidays, Saint Paul, Wedding Photographer, Twin Cities
Bryden Giving Photographer, Minnesota, Destination Wedding Photographer, Christmas, Nordic, Holidays, Saint Paul, Wedding Photographer, Twin Cities
Bryden Giving Photographer, Minnesota, Destination Wedding Photographer, Christmas, Nordic, Holidays, Saint Paul, Wedding Photographer, Twin Cities
Bryden Giving Photographer, Minnesota, Destination Wedding Photographer, Christmas, Nordic, Holidays, Saint Paul, Wedding Photographer, Twin Cities
Bryden Giving Photographer, Minnesota, Destination Wedding Photographer, Christmas, Nordic, Holidays, Saint Paul, Wedding Photographer, Twin Cities
Bryden Giving Photographer, Minnesota, Destination Wedding Photographer, Christmas, Nordic, Holidays, Saint Paul, Wedding Photographer, Twin Cities
Bryden Giving Photographer, Minnesota, Destination Wedding Photographer, Christmas, Nordic, Holidays, Saint Paul, Wedding Photographer, Twin Cities
Bryden Giving Photographer, Minnesota, Destination Wedding Photographer, Christmas, Nordic, Holidays, Saint Paul, Wedding Photographer, Twin Cities
Bryden Giving Photographer, Minnesota, Destination Wedding Photographer, Christmas, Nordic, Holidays, Saint Paul, Wedding Photographer, Twin Cities
Bryden Giving Photographer, Minnesota, Destination Wedding Photographer, Christmas, Nordic, Holidays, Saint Paul, Wedding Photographer, Twin Cities
Bryden Giving Photographer, Minnesota, Destination Wedding Photographer, Christmas, Nordic, Holidays, Saint Paul, Wedding Photographer, Twin Cities
Bryden Giving Photographer, Minnesota, Destination Wedding Photographer, Christmas, Nordic, Holidays, Saint Paul, Wedding Photographer, Twin Cities
Bryden Giving Photographer, Minnesota, Destination Wedding Photographer, Christmas, Nordic, Holidays, Saint Paul, Wedding Photographer, Twin Cities
Bryden Giving Photographer, Minnesota, Destination Wedding Photographer, Christmas, Nordic, Holidays, Saint Paul, Wedding Photographer, Twin Cities
Bryden Giving Photographer, Minnesota, Destination Wedding Photographer, Christmas, Nordic, Holidays, Saint Paul, Wedding Photographer, Twin Cities
Bryden Giving Photographer, Minnesota, Destination Wedding Photographer, Christmas, Nordic, Holidays, Saint Paul, Wedding Photographer, Twin Cities
Bryden Giving Photographer, Minnesota, Destination Wedding Photographer, Christmas, Nordic, Holidays, Saint Paul, Wedding Photographer, Twin Cities
Bryden Giving Photographer, Minnesota, Destination Wedding Photographer, Christmas, Nordic, Holidays, Saint Paul, Wedding Photographer, Twin Cities
Bryden Giving Photographer, Minnesota, Destination Wedding Photographer, Christmas, Nordic, Holidays, Saint Paul, Wedding Photographer, Twin Cities
Bryden Giving Photographer, Minnesota, Destination Wedding Photographer, Christmas, Nordic, Holidays, Saint Paul, Wedding Photographer, Twin Cities
Bryden Giving Photographer, Minnesota, Destination Wedding Photographer, Christmas, Nordic, Holidays, Saint Paul, Wedding Photographer, Twin Cities
Bryden Giving Photographer, Minnesota, Destination Wedding Photographer, Christmas, Nordic, Holidays, Saint Paul, Wedding Photographer, Twin Cities
Bryden Giving Photographer, Minnesota, Destination Wedding Photographer, Christmas, Nordic, Holidays, Saint Paul, Wedding Photographer, Twin Cities
Bryden Giving Photographer, Minnesota, Destination Wedding Photographer, Christmas, Nordic, Holidays, Saint Paul, Wedding Photographer, Twin Cities
Wedding
Bryden Giving Photographer
Minnesota
color, destinationweddingphotographer, happyholidays, Lifestyle, minneapolis, minnesotaphotographer, nordic, photojournalism, rustic, thedepot, therenaissancehotel, twincities, twincitiesphotographer, wedding
Comment